Penis size: How much does it really count?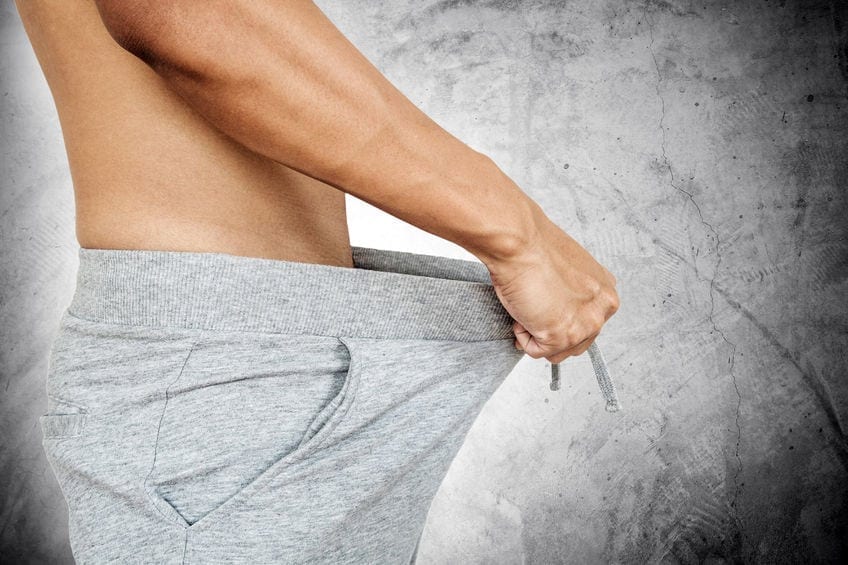 Many men are concerned about their penis size, particularly if they believe their penis is too small when compared to other men. This creates worry about their ability to pleasure (and keep) a partner.
We are bombarded with messages that equate a man's power and masculinity with his penis size.  Unfortunately, the mass media targeting men promotes unnaturally super-sized penises (via pornography and popular men's magazines). The predominant message is that a large penis means being a 'real man' and hence more desirable.
This message is a marketing tool that lowers men's self-esteem and promotes products and services that feed off men's fears and insecurities, including various gadgets, pills, and surgery to 'enlarge your penis'.
If men believe penis size determines masculinity, they will continue to feel unnecessary sexual anxiety. The irony is that, over time, this anxiety may lead to difficulty achieving erections (creating a vicious circle of more anxiety).
It is a man's beliefs about his penis size that cause problems, NOT his actual penis size.
Perceptions of penis size were assessed in an Internet survey of 52,031 heterosexual men and women. Two out of three men (66%) rated their penis as average, 22% as large, and 12% as small.
85% of women were satisfied with their partner's penis size but only 55% of men were satisfied with their penis size (45% wanted to be larger, and 0.2% wanted to be smaller).
Men tend to report their penis is larger than it actually is. When measured under laboratory conditions, penis size (both flaccid and erect) was found to be smaller than reported.
Penis size varies a lot, both in thickness and length. The average penis is approximately 8.9 centimetres (3.5 inches) long when flaccid and 13.5 centimetres (5.3 inches) long when erect.  However, most men fall in the following range:
The typical length of an adult flaccid penis = 7.6 – 13.0 cm (3 – 5 inches) in length
The typical girth of an adult flaccid penis    = 8.5 – 10.5 cm (3.3 – 4 inches) circumference
The typical length of an adult erect penis = 12.7 – 17.7 cm (5 – 7 inches) in length
The typical girth of an adult erect penis  = 11.3 – 13.0 cm (4.5 – 5 inches) circumference
Erect penis length
Studies show men fall into the following ranges:
| | | |
| --- | --- | --- |
| Erect Length (cms) | Erect Length (inches) | Percentage of men |
| under 9.4 cm | under 3.7 inches | 2.5% |
| 9.7 cm to 11.4 cm | 3.8 to 4.5 inches | 13.5% |
| 11.7 cm to 15.2 cm | 4.6 to 6.0 inches | 68% |
| 15.5 cm and 17.3 cm | 6.1 to 6.8 inches | 13.5% |
| Over 17.5 cm | over 6.9 inches | 2.5% |
Women are less interested in penis size than men.
If they are interested, a man's girth (thickness) is more important than his length, particularly for women who have not adequately exercised their pelvic floor muscles after childbirth.
Fortunately, mother nature has designed us all perfectly. The genital variety in men perfectly matches the genital variety in women. For every man or woman there are plenty of potential partners who are a perfect fit. Better still, women are designed to adapt to whatever size they're presented with. So size doesn't really matter.
If you are a man who's concerned about penis size, stop worrying how big it looks and start focusing on how you use it (and every other part of your body).  Most women value having a confident, creative and skillful lover more than a big penis.
__________________________________________________________________________
References
Lever J, Frederick DA & Peplau LA (2006) Does size matter? Men's and women's views on penis size across the lifespan. Psychology of Men & Masculinity, Vol 7(3), 129-143.
Sengezer M, Ozturk S & Deveci M (2002) Accurate method for determining functional penile length in Turkish young men. Annals of Plastic Surgery, 48, 381–385.
Vardi Y, Harshai Y, Gil T & Gruenwald I (2008) A Critical Analysis of Penile Enhancement Procedures for Patients with Normal Penile Size: Surgical Techniques, Success, and Complications, European Urology, 54, 1042–1050.
Wessells H, Lue TF, & McAninch JW (1996) Penile length in the flaccid and erect states: Guidelines for penile augmentation. Journal of Urology, 156, 995–997.